You. Me. Heaven.
Tova used to be a real bully back in school, many years ago. One day a strange shadow knocks her door and brings back a slice of her dirty past.
Visit the fearsome Castle Death Spider(tm), meet lots of zany characters, play rock paper and scissors against an evil warlock, participate in the surreal family show "Guests with chests", find out what's behind the secret door in Tovas basement (but there IS no basement… or is there?), go beyond space and time to a secret alternative dimension… and make choices that shapes the story and it's resolution.
"You. Me. Heaven." is an independent follow-up on the critically-acclaimed surreal point-and-click-adventure "You. Me. Hell.", but doesn't require you to have played the first game first.
This is not a game about heroes. This is a game about a shy bullied girl, and about a former bully's journey through anguish and remorse.
Download to your iOS device (iPad, iPhone) from App Store here.
Download to your Android device from Google Play here.
Download for Windows, Mac or Linux here.*
*You NEED to have Java installed on your computer to run the game on Windows, Mac or Linux. You can download Java here.

Screenshots
Click on the thumbnails for bigger images.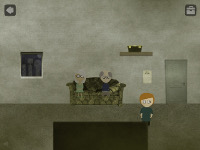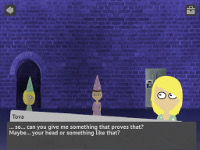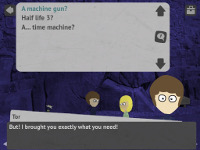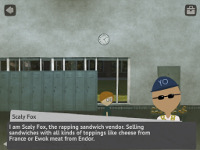 FAQ
Is this a game for kids?
No. Absolutely not.
I've found a bug (or spelling error)!
Please contact me, and I'll fix it asap!
Is there a walkthrough to the game?
Yes! Get the walkthrough for You. Me. Heaven. here!
I love the game, and I like to send you candy, jewels and gold!
Please contact me at once!
I don't want to send gold and stuff, I just want to say hi!
You can still contact me.
What technologies are used (for geeks only)
"You. Me Heaven." is based on Java and the fantastic LibGDX library. All scripting is done in a custom domain specific language, based on my own jesdob library. The game is developed with Eclipse. All graphics are made with pen and paper, Gimp and Inkscape.